With the intuitive myHealthFirstBenefits mobile app, members can perform numerous self-service functions.  You'll have easy-to navigate access to your benefit plans at your fingertips – whenever you need it, day or night.

Download the app to get access to:
Your ID card
Claims activity
View processed EOBs
Deductible and out-of-pocket amounts
View your plan benefits
Send and receive messages to/from HealthFirst
...and more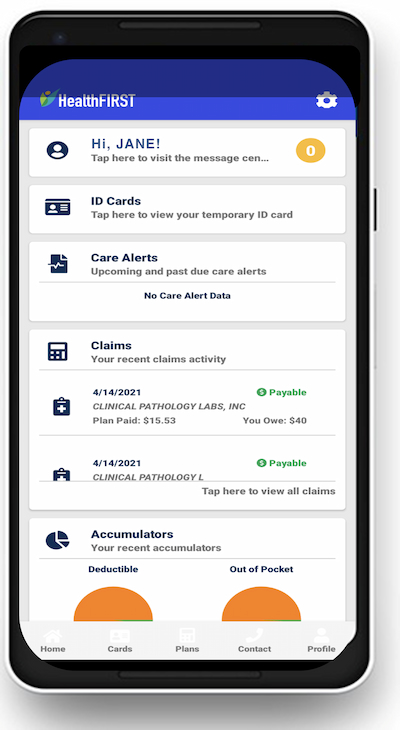 To log into the app:
If you've already created your account on the website portal, enter the same username and password.
If you haven't created an account on the website, select Register with Gateway to get started.
myHealthFirstBenefits mobile app — your on-the-go access to your healthcare coverage
Need help? Email communications@hfbenefits.com